Ovalamp was conceived to offer you complete lighting solutions thanks to the wide selection of products available to you. No matter your preferences and needs, we want you to be able to provide you with exactly what you're looking for.
Our expert professionals aim to provide you with prompt assistance and a specialised service while providing you with the widest variety of quality lighting solutions available.
Ovalamp was founded to offer complete lighting solutions: that's why we've working hand-in-hand with different brands for more than 20 years to ensure we've a great variety of products that can meet our customers' lighting needs. The lighting industry is in constant evolution and is present in everyone's daily life. This is why we believe it's vital to keep up to date with the latest technology and innovations, and why we're constantly testing new products to improve our extensive catalogue.

Here at Ovalamp we've always been focused on understanding our customers' needs. Right from the start, we have worked to provide a specialised and high-quality service, offering different solutions and possibilities. That's why we dedicate time providing each client with the best possible advice, striving to answer all queries and offering creative alternatives to solve problems.

With our stores already established in Madrid, we wanted to go one step further and bring these lighting solutions closer to people throughout the country. To bring exclusive and high-quality products to all of Spain, making sure everyone can use Ovalamp to find exactly what the're looking for.
OVALAMP Barquillo, 26 - Madrid
In our new and modern shop in Barquillo street, we offer you more than one hundred thousand lighting options from which you can make the choice that best suits you with all the guarantees. Come and discover a true lighting experience with infinite possibilities. Meet the Ovalamp team and get all your questions answered.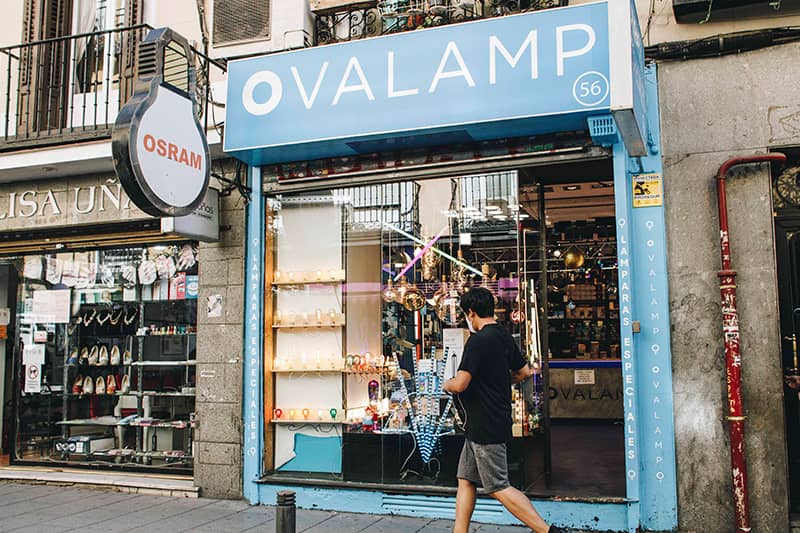 OVALAMP Hortaleza, 56 - Madrid
In our Hortaleza store, located in this insbesondere central area of ​​Madrid full of light


Everyone is welcome at Ovalamp. We're always hungry to help solve problems, answer questions, and ensure all customer are extremely satisfied with their products. We're only happy with our work once you're happy with our service.
We undertake complete lighting projects. We take into account your needs and preferences. We consider the different options and make a professional proposal.